Featured Ride: Fresno-Sauceda Loop – IMBA Epic
Originally posted on November 18, 2015 at 7:00 am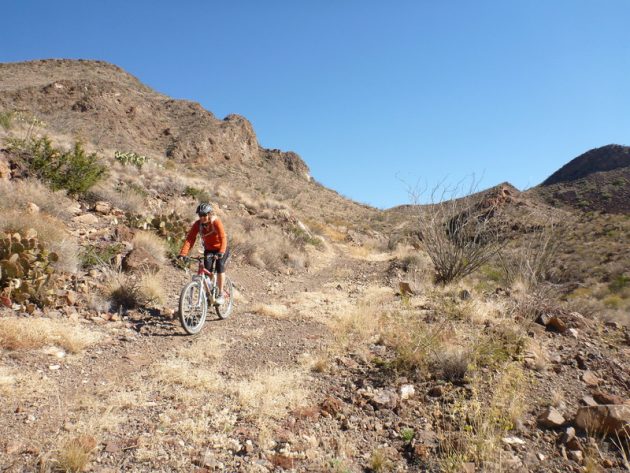 As fall and winter continue to march south, so too will our featured rides. This week we're highlighting Big Bend Ranch State Park, which sits just north and west of Big Bend National Park in the southwest corner of Texas. It's extremely remote, extremely beautiful and highly likely to provide you with a big does of solitude. The closest towns of Lajitas and Terlingua feel like wild west outposts and Mexico is merely a stone's throw away, should you be feeling adventurous.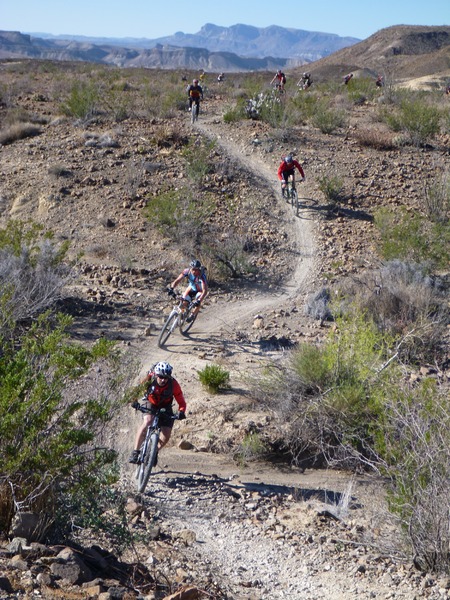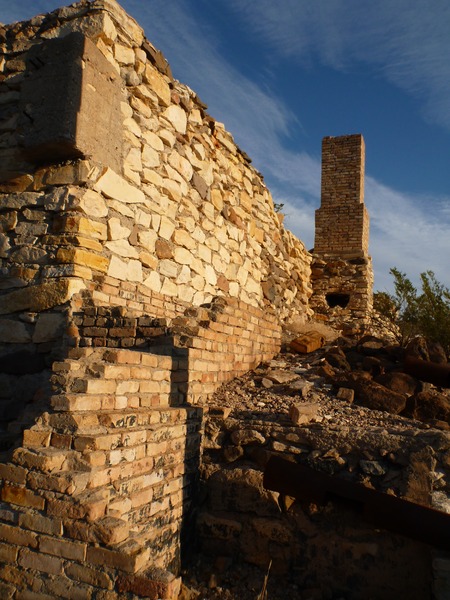 Given its southern location, this IMBA Epic ride is best enjoyed in the cooler months from October to mid-April. And it is epic, indeed, clocking in at 59 miles and nearly 4,000 feet of elevation gain, despite being just 40 percent singletrack. You're guaranteed to feel small riding through purple, yellow and orange hills and past ruins of old mining camps full of rusty trucks.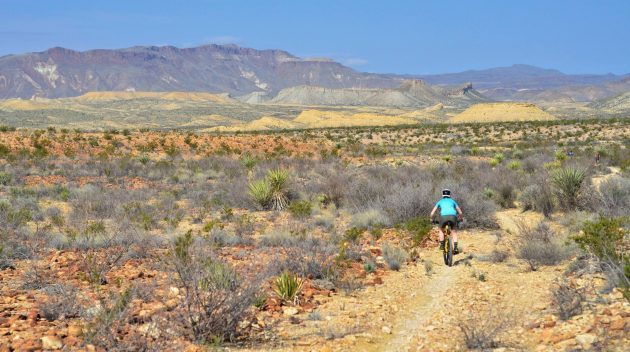 Mileage aside, this is not a ride to take lightly. Due to the prickly nature of the Chihuahuan desert, tubeless tires are recommended, along with spares tubes with sealant. Plan to manage all mechanical issues because this is lightly trafficked, remote terrain with no cell phone coverage. If you're feel adventurous, pack your bivy and make an overnight trip out of this loop.
This IMBA Epic ride combines much of the best riding in Big Bend Ranch State Park into one Epic Loop. The loop consists of a variety of riding conditions with a mix of singletrack, creek beds, and 4×4 roads. The singletrack is a nicely flowing combination of hard pack and rocky trails with lots of short steep climbs and dry creek crossings. Many of the 4×4 roads have not seen motorized traffic for many years and are essentially two track trails. There are significant numbers of long, steep, technical and rocky climbs and descents. Creek riding conditions vary from hard-packed and easily rideable to sandy and soft with some rocky and technical sections.
Be sure to check out all the details on MTB Project before you visit. And, consider supporting the Big Bend Trails Alliance for all their hard work maintaining these trails. If you would like to spend a long weekend exploring this Epic and other nearby trails with likeminded mountain bikers, check out the Chihuahuan Desert Bike Fest, Feb. 11-13. Our web editor is a native Texan who attended the event last year. The landscape so moved her that she intends to keep going back, despite the 13-hour drive from central Colorado.
True, Big Bend State Park is in the middle of nowhere, but that's a big part of what makes it such an adventure. Don't miss Big Bend Brewing Company in nearby Alpine (a college town) and the quirky Starlight Theatre in Terlingua. If you have time, travel about two hours north to explore the fine art, fine food and NPR station in Marfa (population 1,800), attend a star party at the McDonald Observatory in Ft. Davis, and take a hike in Big Bend National Park.



Photos courtesy of MTB Project unless otherwise indicated.