Dirt Rag Editor's Choice 2015 – Katherine's Honorable Mentions
Originally posted on November 26, 2015 at 8:00 am
Editor's Note: Katherine, our new web editor, wasn't on staff when the 2015 Editor Choice Awards were being collected for Dirt Rag Issue #188, so her honorable mention list is made up of stuff she purchased during the past year on her own dime.
If you want to know what the rest of the staffers chose as their favorite bikes and gear of 2015, pick up the latest issue off a newsstand near you, or purchase a digital copy now.
---
Chromag Trailmaster Saddle – $96
The Trailmaster is my just-right saddle. It features a medium-sized platform, has a "medium" amount of padding (it's not super soft, despite how thick it looks) and is neither too flat nor too curved nor too deeply channeled. Similarly to SRAM's Guide brakes, I can ride my full-suspension bike all day and not notice this vital component because it just works. I usually ride wearing lightly padded liner shorts, but the saddle is padded and comfortable enough for a brief outing if and when I forget my chamois.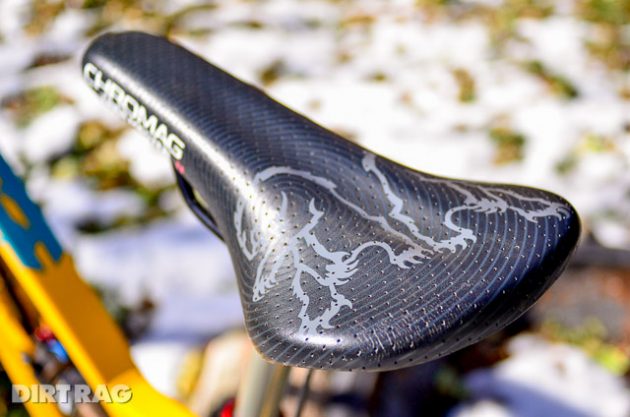 The perforated natural leather top wears a classy striped pattern and has aged admirably, with just a small amount of barely noticeable cracking on the rear after almost a year of rides. Otherwise, it still looks remarkably new and doesn't feel as if it has lost any of its support.
The Trailmaster looks smaller than it feels under butt thanks to its padding and edges that are generously rounded off for ease in maneuvering off the saddle. At only 4 mm longer than Chromag's dirt jump saddle, and featuring a soft nose, it might not be the best platform for people who spend a lot of time slid way far forward to grind out climbs, but I have been pleased with the Trailmaster on 99 percent of my rides.
The Chromag Trailmaster has chromoly rails, weighs 310 grams and measures 284 mm by 140 mm.
SRAM Guide RSC Brakes – $410/pair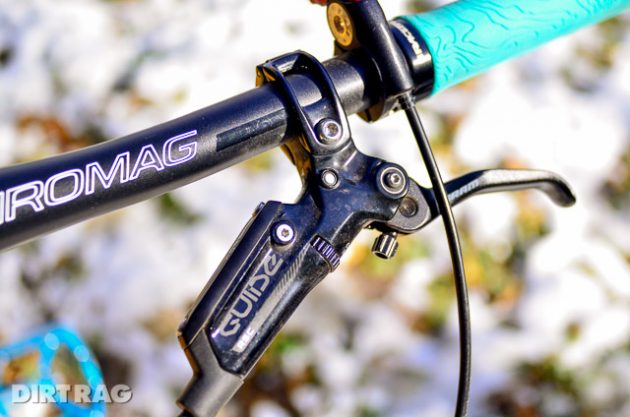 SRAM's Guide brakes have gotten so much love in the past year and have worked so well that they have nearly been forgotten, but they should still be on your radar whether you're upgrading or building a bike from scratch. In fact, after choosing them for this list, I had to go for a quick pedal to think about how they feel; these brakes are so good that I have been able to ignore them, trust them and just ride.
The RSC Guides have impressed me with their modulation, reliability and adjustability. They don't feel grabby nor do they replicate the unnerving, brake-pedal-to-the-floor-then-catch feeling of the old Avids I replaced. As a smaller rider with smaller hands, I appreciate tool-free reach adjust and true, one-finger braking that is always smooth. After many rides—not always in great conditions—these brakes have stayed true, quiet, powerful and proven to be very low-maintenance. Read Mike's review if you want all the technical details.
Giro Wind Vest – $80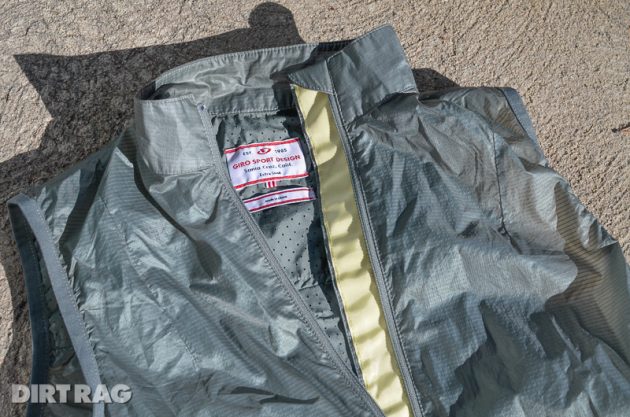 Simply called "Wind Vest," this is Giro's least-expensive outerwear offering (price is the same for men and women). Despite the steep price tag for what seems to be a simple piece of gear, I have found it to be worth every dollar. On any ride when the temperature is 70 degrees or below, this vest goes with me. I never know if I'll get cold on a long descent or end up sitting outside a coffee shop in the shade. It wads up small, stuffs into its own pocket (inside the vest) and can fit in the hip belt pocket of my hydration pack or a rear jersey pocket.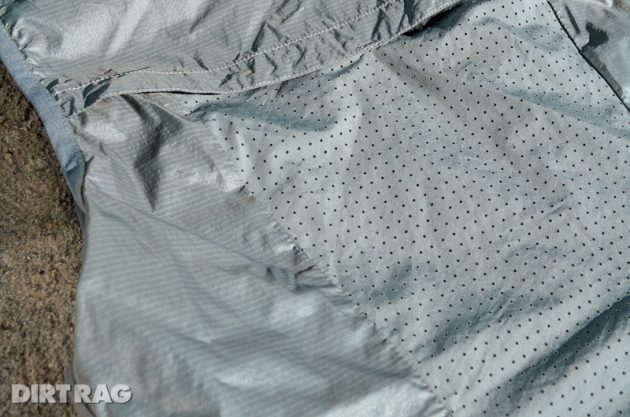 Giro's vest is made of Pertex Nylon Rip Stop fabric and features a perforated rear panel that means a less-sweaty back when riding with a pack. My vest shows no signs of wear after almost a year of abuse being worn under backpacks, stuffed into gear bags and rained on. It wicks moisture and is highly wind and water resistant. It's an indispensable piece of gear with multiple uses that I'm never sorry I carried and often very glad to have.
The vest is slightly fitted but doesn't have the upside-down triangle shape of hardcore roadie gear. It lacks grippers and still has room in the hips. It is comfortable enough off the bike that I also wear it running and hiking. The women's sizes run almost a full-size large, especially if you want this to fit closely.
Surly Bikes Racing Sucks Hat – $28
Before you wave a rigid carbon pitchfork in my direction over my bad attitude, know that I bought this hat specifically to wear at a 12-hour mountain bike race. Since then, I have ditched my other baseball-style head coverings and reach for this Surly cap exclusively. It features fancy pinstripes, a high-qualty embroidered patch, Flex-Fit stretch, polyester and Spandex construction and a standard brim (as opposed to flat, bro-brah nonsense). The hat has even held up to multiple trips through the washing machine. Those are nice touches but, really, my favorite thing is that this hat says "Racing Sucks."
Most people understand that the sentiment is supposed to be funny, and I can feel good about my day knowing that I made some people laugh. Even better are the ones who don't know how to react to a woman wearing a hat that says "sucks." I wasn't allowed to say that word as a young child but we're all adults now and, if you have a sense of humor, you should have this hat.