Photo Gallery: Crankworx Dual Slalom racing
Originally posted on August 15, 2015 at 12:58 pm
Photos by Justin Steiner and Adam Newman
The racing here at Crankworx took center stage Friday night as the threatening rain clouds hovered overhead but never dampened the action.
The dry and dusty course was running fast as rookie Dakotah Norton, left, came out of nowhere to take the win as challenger Martin Maes took a spill on the first heat of the finals and couldn't finish.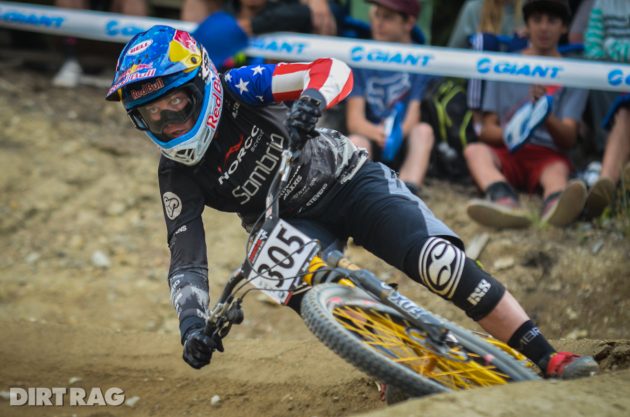 On the women's side Jill Kintner held off all the competition to take her third straight victory. Even with fresh stitches in her arm runner up Anneke Beerten collected enough points to lock in her title as the 2015 Queen of Crankworx.
Photo gallery
Click on the magnifying glass to see photos full size.
[wonderplugin_gallery id="41″]