Blast From the Past: Mock Cover Outtakes
Originally posted on May 21, 2015 at 12:23 pm
I come from a long line of pack rats. Nothing gets thrown away, and family attics look like scenes from "American Pickers." This genetic predisposition, combined with my long tenure at Dirt Rag, landed me the role of de-facto staff archivist and historian.
Each week, I rummage through the magazine's archives in search of "Blast From the Past" blog fodder. With 25+ years of material to choose from, there's no shortage of great, "old-time" stories to post on our website.
Sometimes, however, I stumble across rare, dusty treasures that never made it into print. That's what happened this week. I found three magazine cover mock-ups from 2002 that didn't make the cut. These denizens of the digital attic spoke to me—begging for their moment in the spotlight. How could I refuse?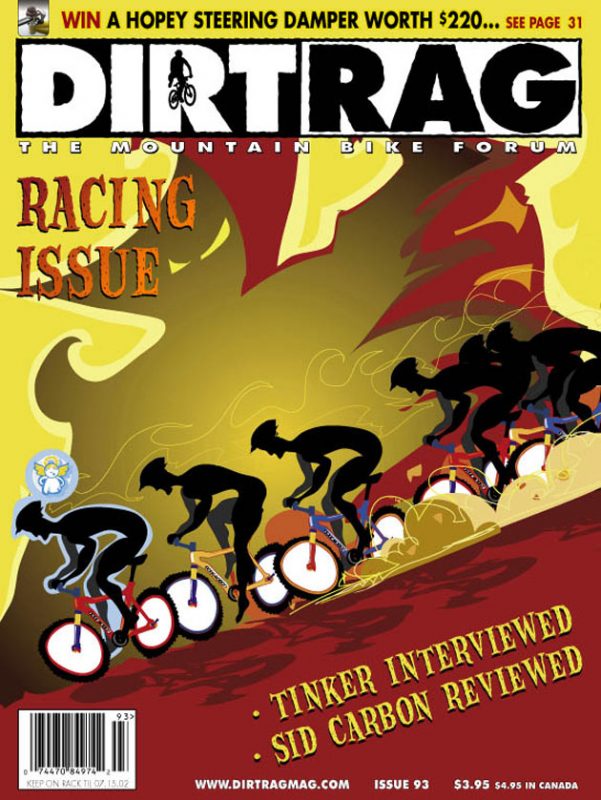 Clay Crymes (whose cover art appears on Dirt Rag Issue #123 and #133) contributed the artwork for the above mock-up. Over the years, Crymes also created spec art for multiple Dirt Rag feature stories.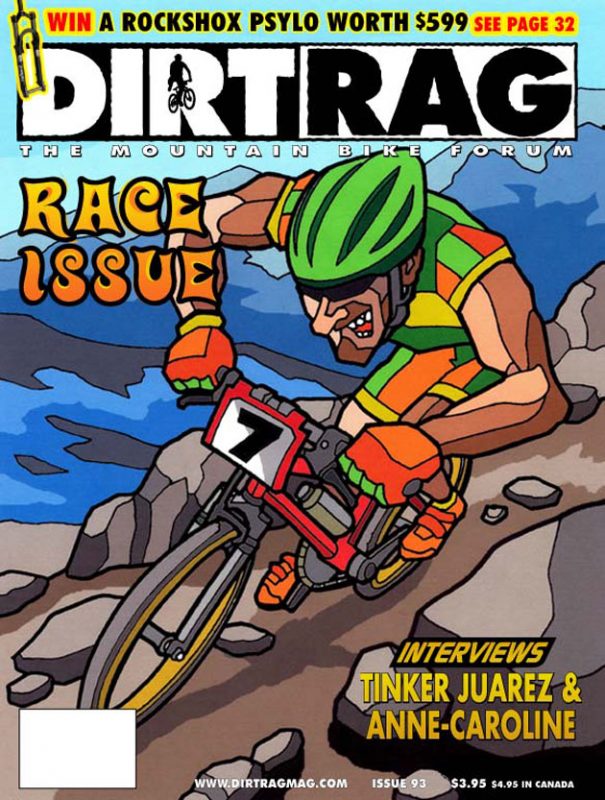 Brent Muir is a prolific artist whose work regularly appeared in Dirt Rag over an 11-year span. This "race issue" mock-up is typical of his bold, colorful style.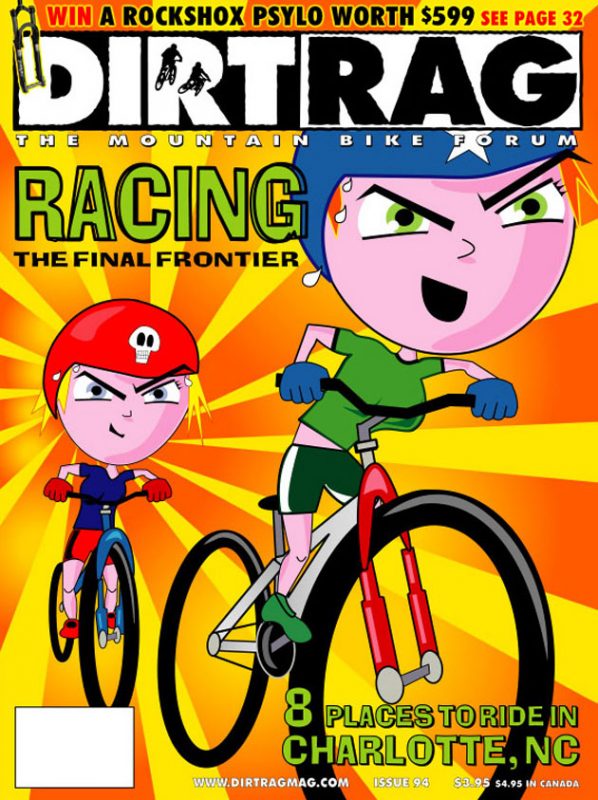 The final mock cover is somewhat of a mystery—our archives have no record of the artist.  If you recognize this work, please drop a comment below, so that we can give credit where credit is due.
Keep reading
We've published a lot of stuff in 25 years of Dirt Rag. Find all our Blast From the Past stories here.