Move your dropper remote with the Lindarets ReMount
Originally posted on May 19, 2015 at 13:45 pm
Dropper posts have dropped a bomb on the bike industry, with many riders (this one included) believing they are the most significant mountain bike innovation since the suspension fork. But while they can transform your bike and your ride, they have their weaknesses. Reliability has been an issue with many models, and the thumb remotes have traditionally been less-than-awesome.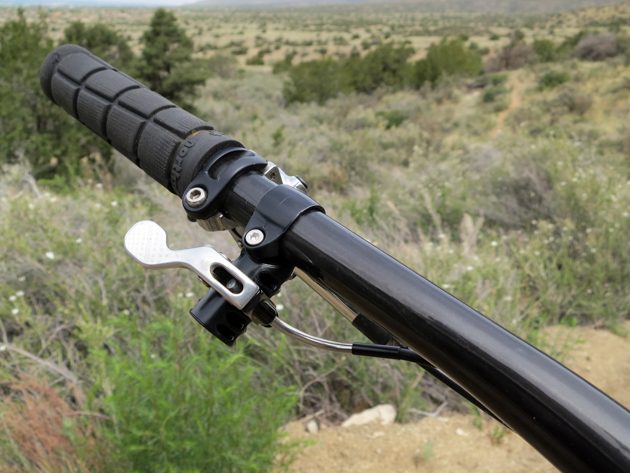 Now that single-ring drivetrains have freed up space on the left side of the handlebar, dropper remotes are starting to take their place under the bars. Some brands have already adopted this style. If yours hasn't, the new ReMount adapter from Lindarets is a simple and light way to move the dropper remote from many brands from its vertical orientation to a horizontal one where the shifter used to be.
The adapter, which looks a lot like a mini bar-end, is made from Delrin, a thermoplastic that won't damage your bars in a crash. It is 30 mm long, so you have ample space to adjust the remote's vertical position. It weighs just 20 grams and costs $19 shipped.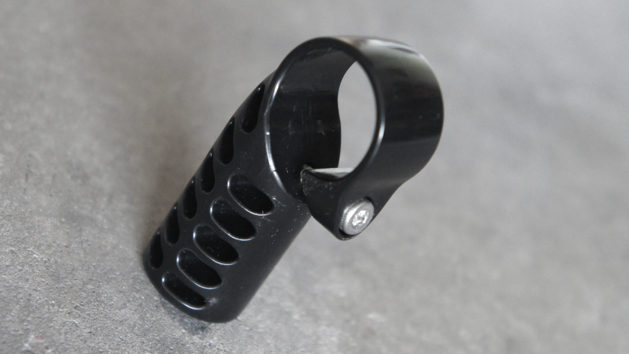 What's your take? Think it will improve the ergonomics of your dropper remote?