Inside Line: BMC introduces new Teamelite 01 with softail design
Originally posted on May 22, 2015 at 9:49 am
In elite cross-country racing, cutting every gram possible is key to getting to the top of the mountain first—or the top of the podium. Some World Cup racers have adopted full-suspension bikes, but many prefer the simplicity and pedaling performance of a hardtail.
BMC has revived an old idea with its latest bike design: a hardtail with a small amount of compliance built into the seatstay. The inherent flex in the carbon fiber chainstays negates the need for any sort of pivot, allowing the bike to pedal as well as a hardtail but with a small amount of extra comfort and traction.
The new design is dubbed Micro Travel Technology, and has 15 mm of travel through two small cylinders that move like fork stanchions. The elastomer provides the damping and it comes in soft, medium and firm.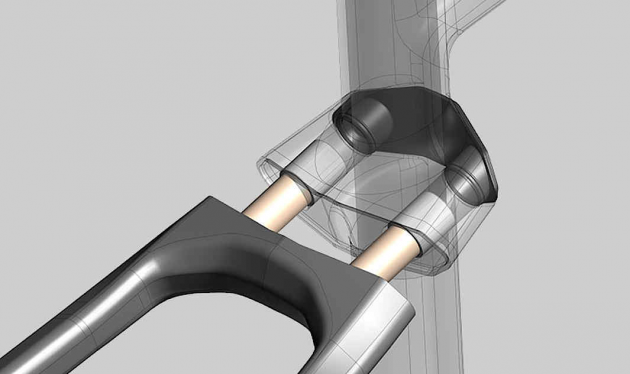 Sticking with 29-inch wheels, the 2016 Teamelite 01 is available in five sizes, from XS to XL. The claimed weight for a medium frame is a feathery 1,080 grams, plenty light enough for five-time World Champion and BMC athlete Julian Absalon to put it to use during the 2015 World Cup season.
Available models
Teamelite 01 XTR Di2 $10,599
Teamelite 01 XX1 $6,599
Teamelite 01 XT $4,599
Teamelite 01 Frameset $3,599
What's your take? Think a softail design would make sense for your riding style?