Chris Chance announces the return of Fat Chance Bicycles
Originally posted on September 13, 2014 at 18:22 pm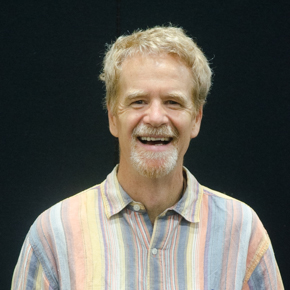 Few brands conjure the reverence in hallowed mountain bike circles as Fat City. Born in the early 1980s from the mind of framebuilder Chris Chance, the Fat Chance bikes were the gold standard in the early days of mountain biking.
In this middle of this week word began to spread around Interbike that Chance was at the show and a few social network accounts popped up with the classic Yo Eddy! logo and a simple message. I'm back!
I met up with Chance at the show and sat down to chat about what he's been up to and what his plans are. He said he's been thinking about coming back to bikes for a few years now, after spending nearly a decade working at Shiatsu massage in Marin County, California. He loves working with his hands and being able to do so while helping others feel better is a great experience, he said.
He first began seriously reconsider his departure from the bike industry after a journalist had tracked him down for yet another "where are they now" story. When Chance realized he would likely be welcomed back with open arms, he started the idea rolling in his mind.
"I just want to hop back in and see what happens," he said, though he doesn't plan to pick up exactly where he left off. "I don't want to be an old fuddy-duddy," he said, alluding to his interest in building not just from steel and Ti, but from carbon fiber and aluminum. Even ideas for full-suspension and road bikes are rolling around in his mind, he said.
There are no strict plans for the brand as of yet, but Chance welcomes input on where it should go. Expect to see one or two standard models in the next year, likely made from steel. "That's what people know us for," he said. That said, he's created a quick survey on the Fat Chance website to let fans help shape the new products.
Response to the news of a Fat Chance return sparked a huge buzz at the show and online, but perhaps the most excited person is Chance himself.
"What a gift," he said. "It warms my heart."
 #fatchancebicycles