First impression: Specialized's new S.W.A.T. apparel and 27.5 Stumpjumper EVO
Originally posted on April 15, 2014 at 9:31 am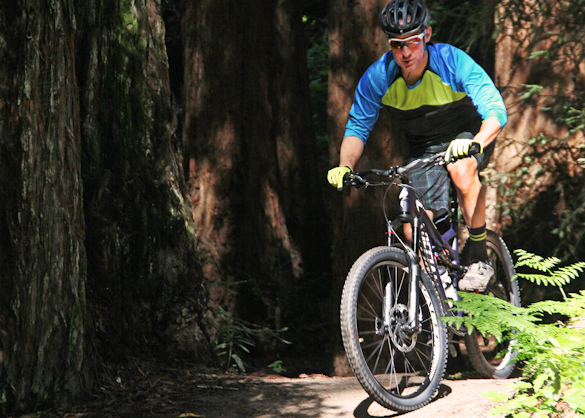 The race to improve technical clothing for dirt munchers is in full force and Specialized has poured its mighty resources into its Spring 2014 apparel line, specifically targeted at trail, all-mountain and gravity categories.
What does the Morgan Hill, Calif., company know about clothing? Plenty, as reflected by a recent media launch in sunny Santa Cruz, where several product engineers and managers geared us up before flogging us on the trails of the mighty U.C. Santa Cruz trails, the day after a heavy rain moistened the trails for several of us wide-eyed journalists.
After a hearty dinner at Hula's Island Grill & Tiki Room, where I grilled apparel design manager Jason Israel on what makes his clothing special, I retreated to my hotel room to root around the bag of clothing to choose the appropriate gear for the following morning's ride. With a forecast of sunny skies and temperatures nearing 70 degrees, I pulled out the Demo Pro long sleeve jersey, Enduro Sport shorts, Mountain bib liner with S.W.A.T. (storage, water, air, tools) engineering, plus the LoDown full-fingered gloves and enduro Pro tall socks. I purposely choose a mixture of the three categories to reflect the type of riding we'd experience. If that wasn't enough, Specialized invited its gravity-fueled wonder twins, Matt Hunter and Kyle Norbraten, to shred the trails with us.
The clothing technology
Israel shared two highlights from the development process which were incorporated into its mountain bike apparel line: Deflect UV and VaporRize. The first is designed to protect the rider's skin from extended sun and ultraviolet exposure, while the second is intended to wick away moisture and keep the rider from getting clammy after the temperature soars or drops dramatically.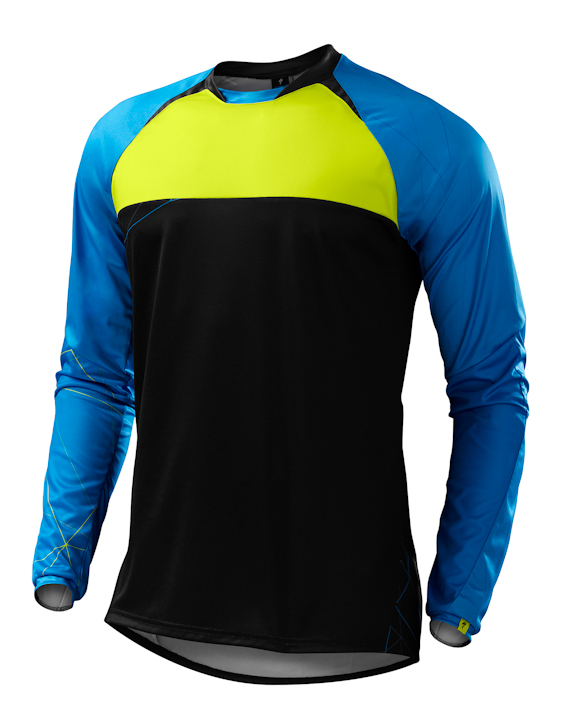 Demo Pro LS Jersey – $85
According to Israel, Deflect UV is fabric based, UPF 30 – UPF 50 rated protection that is breathable, chemical free and never wears off. UPF is the rating system used for fabric similar to SPF found on sunscreen lotions. Every jersey and short in the Specialized apparel line uses fabric that is independently tested for a UPF rating from UPF 30 to UPF 50.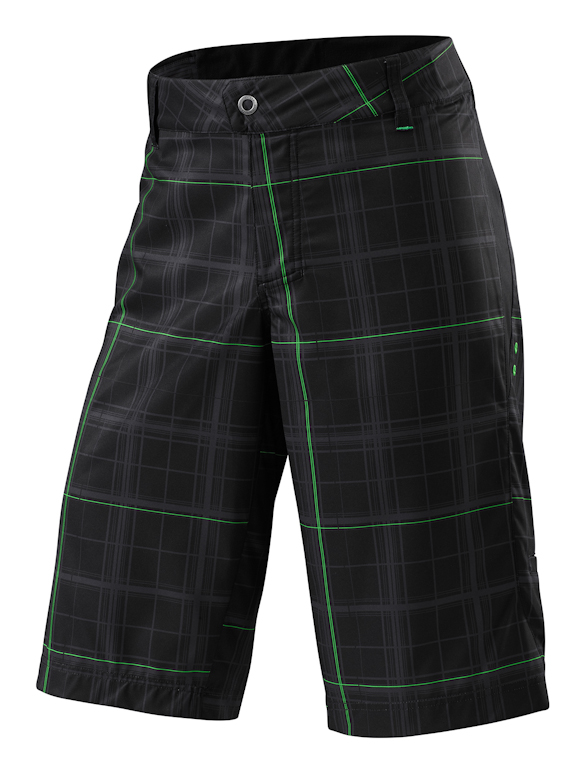 Enduro Sport Shorts – $72
The highlight for me wasn't on the outside, but what I wore underneath: the S.W.A.T. bib short not only uses the same VaporRize moisture transfer mesh fabric, it has five integrated pockets to store portable energy, tools, keys or anything one needs to access quickly, with a chamois pad that's comparable to the finest road bibs I've used. The leg cuffs and hidden storage on the lower back also keeps your goods protected from the elements while providing quick accessibility, eliminating the saggy back pocket effect found with standard jerseys. Several riders in our media peloton were using the back middle storage pocket for an extra water bottle.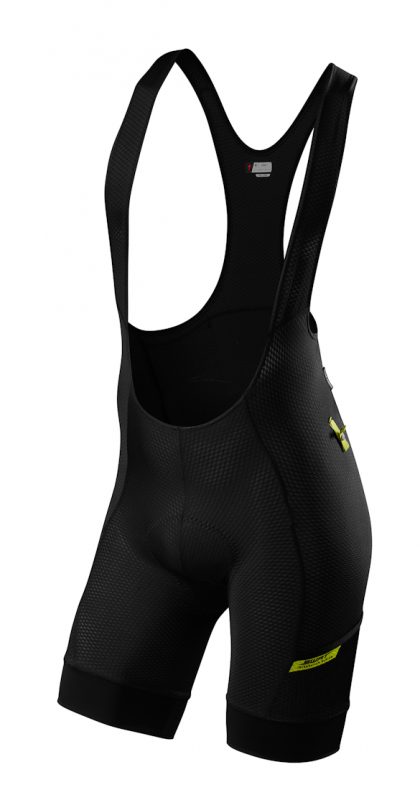 Mountain Bib Liner – $85
My hybrid mix of clothing worked out well. I prefer some extra arm coverage, and despite the heat I kept my sleeves down for most of the ride, thanks to the wicking of the material. The shorts were cut just right, providing ample room for shifting behind the saddle on descents. I'm already a bib short believer, and have been wearing taller socks as my riding takes me off road more often, which kept the poison oak from biting my ankles.
Not just for men
In addition to having an in-house clothing lab, where a full-time pattern-maker and seamstress can take a concept to a rideable sample in 24 hours or less, Specialized introduced a new women's mountain bike apparel line. The Andorra Pro and Comp jerseys and shorts come in several colorways, and there's a mountain liner that goes with the five shorts on offer.
Andorra Comp LS Jersey – $70
Andorra Pro Shorts – $135
S.W.A.T. Mountain Liner – $65
A special treat
My machine for the day was the new 150mm travel Stumpjumper FSR Expert Carbon EVO 650B. Coming off several years riding 26-inch and 29er, I was looking forward to suffering with a smile on something altogether new from a company enjoying massive race and sales success with its 29er stable.
Stumpjumper FSR Expert Carbon EVO 650B – $6,500
And suffer I did. The tacky trails quickly turned to soup, and an hour or so into our three and a half hour adventure, I overcooked a turn with a bit too much mud on my 2.3-inch front Butcher tire, misjudging the depth of the brown soup. I laid the Stumpy and my body down without too much fanfare, but found myself in a nice green pasture of poison oak as penance for my sins of misjudgment.
Something I did notice, however, was the wicking ability of the Demo jersey and Enduro Sport shorts; a quick swipe of the hand and all the mud and moisture was wiped away, leaving my kit virtually spotless. A small cut below the knee (and, unfortunately, an unhealthy dose of poison oak which reared its ugly head three days later) was all that I brought home from our ride. The Stumpy, however, made me a better rider, especially on the ultra technical and ultra steep downhill sections rife with soupy ruts and narrow channels between rocks and roots. Credit the bike's geometry and suspension, because this rider hadn't touched knobby to trail in several months.